Welcome to Charlotte Center for Literary Arts, the newest member of Charlotte's arts community.
Charlotte Lit promotes a deeper understanding of self, community, and world by inspiring and educating readers, developing and supporting writers, and promoting creative, arts-focused conversations that strengthen and transform our community.
---
Charlotte Lit is a 501(c)(3) nonprofit corporation. Donations are tax deductible.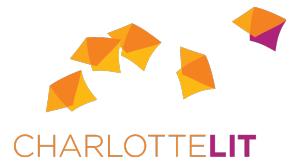 Coming Up at Charlotte Lit